S3: Supplier Satisfaction Surveys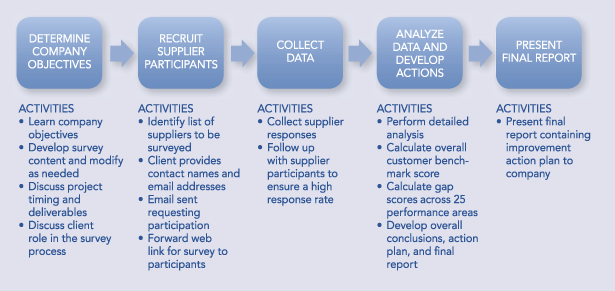 Leading companies often take advantage of a powerful source of competitive advantage: preferred relationships with their suppliers. Research shows that these customers receive preferential treatment from their suppliers in two important ways:
Direct investment

made by the supplier to benefit a single company, such as dedicated capacity, exclusive use of a new technology, or key engineers assigned to the customer's product development teams.

Exceptional service

, such as preferential scheduling of orders, more frequent deliveries, better pricing, shorter lead times, and similar advantages.
Are you the type of company who consistently receives preferred treatment and investment from your suppliers? Or are you "just another customer" - one of the many who fail to capture the benefits that a world-class supply base can provide?
Greybeard's Supplier Satisfaction Survey (S3) can provide the insight you need to take advantage of this too-often untapped competitive edge.
To learn more about our Supplier Satisfaction Survey, and what it can mean to your competitiveness, download our Greybeard S3 Supplier Survey.